ALWAYS CLASSY, NEVER TRASHY BUT A LITTLE SASSY
Take every chance you get in life, because some things only happen once!
HéBella Cosmetics was founded on the outstanding principle that Anti-Aging is not just a movement, it's a way of life. Our roots run deep in the sacred traditions of Greece and the Mediterranean and the spirit of centuries of tried and true practices is behind everything we do.


We have developed a skincare line that embodies the Grecian essence of beauty, vitality and youth. Through our commitment to quality and excellence, we are able to offer our clientele youth-affirming products that enhance the look and feel of the skin.


Our name, HéBella, is based on Hébé, the Greek Goddess of youth and vitality. Her quest for youth is what inspires us and is the fundamental philosophy behind the HéBella brand. We are committed to offering products that are quintessentially steeped in Greek tradition and are in line with our principle of anti-aging as a way of life. Legend has it that when Hébé was searching for the nectar of youth, she came across an herb called Pistacia Lentiscus (Mastic) and used it in the concoctions she served to those around her, giving youth and vitality.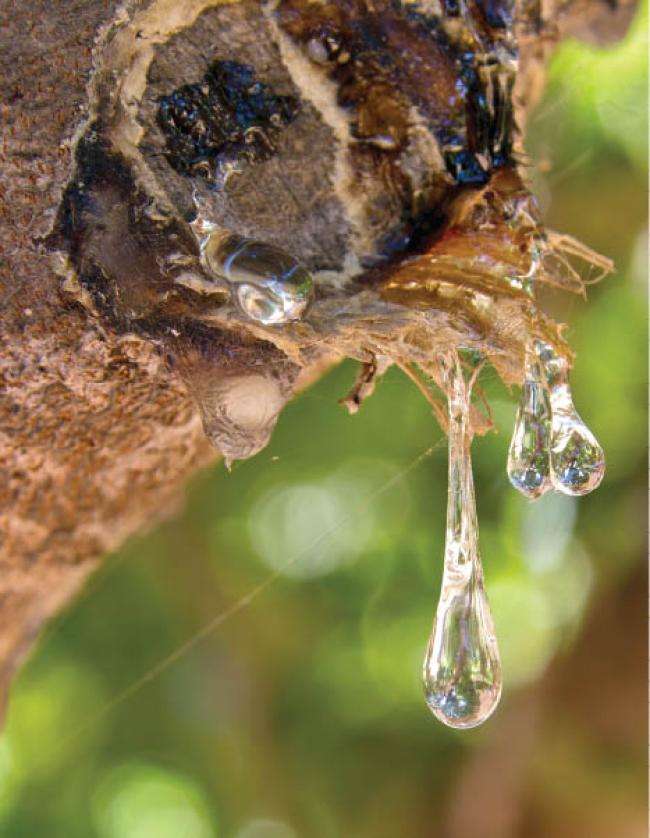 The Effects of Mastic Oil
Modern cosmetology has started to utilize the clinically tested and proved antimicrobial, antioxidant, anti-inflammatory and healing properties of mastic by making use of its essential oil. Cosmetics which are enriched with mastic oil ensure in-depth skin care and offer anti-ageing protection. At the same time, by controlling the excretion of sebum, mastic oil-based cosmetics significantly reduce problems associated with oily skin, such as a shiny appearance. Because collagen production is boosted, frequent use helps soften lines and wrinkles, and ensures greater elasticity. Mastic oil also improves the appearance of photo-aged skin and deeply moisturizes, while it is beneficial for skin types prone to acne or black spots. As a conclusion, cosmetics containing mastic give both face and body a youthful and healthy appearance, thus confirming ancient beliefs regarding the beneficial contribution of Mastic resin to beauty.
OUR STAR PRODUCT
THE HEBELLA REJUVENATING FACE CREAM
HéBella sources the highest quality natural ingredients to nourish your skin by supplying the nutrients it needs to smooth out facial wrinkles. The result? Years taken off your appearance.


Mastic Gum provides a lifting effect and helps diminish the appearance of facial wrinkles, while Olive Oil's skin-penetrating properties aids in keeping skin hydrated and smooth. Hyaluronic Acid captures and retains moisture in the skin and helps protect your complexion from harmful outside elements such as the sun, pollution and other harmful factors.

Whether you have normal, dry, oily, or combination skin, HéBella Rejuvenating Face Cream delivers skin-enhancing anti-aging benefits to a reveal glowing radiant complexion at any age!

See the effects of HéBella Rejuvenating Face Cream on one of our loyal and satisfied clients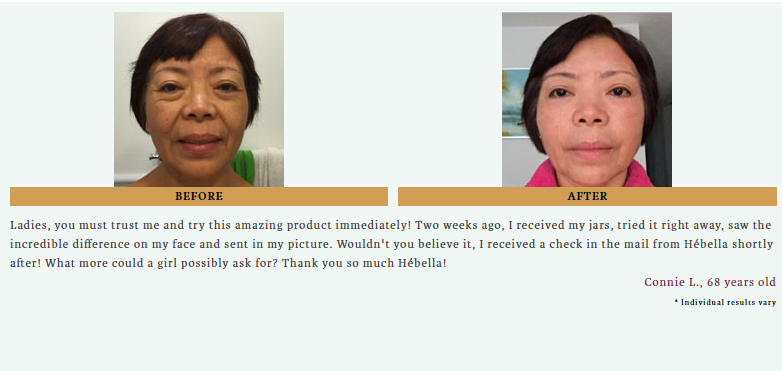 HéBella Rejuvenating Cream
Healthy, Radiant, Younger Looking Skin Today!
Visibly smoother & firmer skin almost instantly
Specially formulated for all-day moisturizing
Significantly reduces the problems of oily skin
Safe for all skin types
Proven antimicrobial, antioxidant, anti-inflammatory and healing properties
100% Satisfaction Guaranteed!